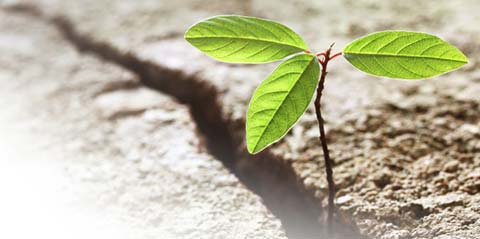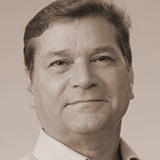 Mark Van Boening
When it comes to preparing for a natural disaster, any community's planning efforts must start with emergency response. How will critical needs such as water and food be met? How will the injured and vulnerable be located and cared for?
Yet when the rush to critical aid has passed, the longer-term questions loom: How will the community settle into the "new normal" that's replaced the reality they knew?
With the communities of the post-Katrina Mississippi Gulf Coast continuing to live out those questions, UM researchers have been looking more deeply into the concept of community resilience, with an eye toward creating a certification process by which communities could gauge how well they're prepared to bounce back.
"What we're interested in is understanding why some communities recover better after a natural disaster, economically and socially, while others languish," said Richard Forgette, professor of political science and senior associate dean of the College of Liberal Arts. Forgette was lead investigator for the study, which also included economics professor Mark Van Boening and geology and geological engineering professor Greg Easson, as well as a team of decision scientists from Oak Ridge National Laboratory.
A large part of the research team's challenge was in simply defining what community resilience means and how it can be measured.
"What we're interested in is understanding why some communities recover better after a natural disaster, economically and socially, while others languish."
—Rich Forgette
"Things like the cultural heritage and social resources of a community are difficult to quantify," Van Boening said. "But these are arguably the most important factors that are going to help a community recover from catastrophic events.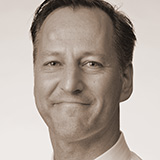 Rich Forgette
"We're trying to help both the academic community and the communities themselves understand what these aspects are and where their liabilities lie."
Funding support for the 2009-10 project came from the U.S. Department of Homeland Security through the Southeast Regional Research Initiative, where the work is to be translated into a practical assessment tool.
"They would like to encourage local residents and community planners to assess their own vulnerabilities," Forgette said. "It's about planning not only to deal with the immediate aftermath of a disaster, but also planning how to recover in the long term."
To that end, the researchers were able to identify four key aspects of community resilience that could be assessed and scored. Those are:
Risk recognition, the community's awareness of those whose age, disability or socioeconomic level put them at extra risk for being able to resume a normal life after a disaster.
Resistance, whether community structures such as the public-school system or job-training programs are robust enough to bounce back quickly.
Redundancy, whether or not substitutes exist for critical goods and services.
Rapidity, how quickly a community would be able to bring in outside help or tap its own resources.
Graduate students in political science and economics played key roles in the project, analyzing and applying data gathered in surveys of Gulf Coast residents. The goal of the measurement task was to create a projection tool that would allow people to assess their household's likely resilience after a disaster. The measures were also used to create an economic simulation tool that estimates under different scenarios how long it takes for local economies to return to a "new normal" after a disaster.
A team of students with the UM Geoinformatics Center aided the project through modeling and mapping to show resources available within a given radius of a community. Students also created a prototype of an online interface that communities could use to assess their potential resilience to a disaster like Hurricane Katrina.
"It is an ongoing enterprise that the Department of Homeland Security is continuing to invest in, as it induces communities to become more resilient," Forgette said. "The goal is to get more long-term disaster planning beyond Washington, to local communities."