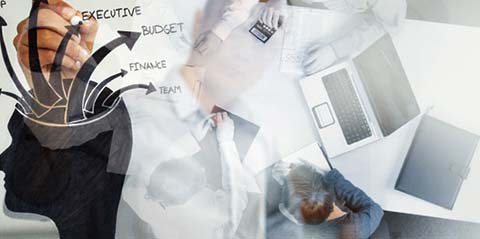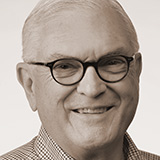 Robert Forster
Although the small businesses that have weathered the recession may get little press or praise, there's no denying their importance or the critical duty of helping them stay afloat. The UM-based Mississippi Small Business Development Center provides this life raft, counseling small business owners as they start, develop and sustain their companies.
"We're a state of small businesses," said Robert Forster, chief operations officer of the Mississippi SBDC. "If you go to a small town in Mississippi and go out to the Little League park, when you look at the fence in the outfield, it's the local insurance agents and the local laundry businesses who are supporting the team. That still exists very much in Mississippi."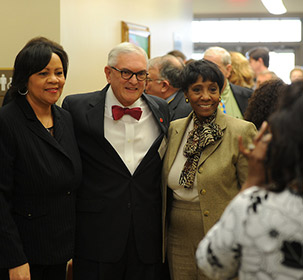 The SBDC's mission is to guide people starting new businesses and to help existing businesses succeed as they face challenges, whether they are floundering or facing exponential growth. To do so, the SBDC hires and trains counselors who hold classes, workshops and one-on-one meetings to train and educate small business entrepreneurs. Many of the counselors are retired bankers or experienced business owners, and some volunteer for no compensation. They work primarily with businesses that have fewer than 50 employees and reach approximately 2,000 clients throughout the state each year.
"Here in Mississippi, about every 18 months, we create what we would like to refer to as another Toyota plant—that's about 2,000 jobs created and retained," Forster said. "By creating new businesses and retaining business, we minimize what the state has to pay out in unemployment compensation. We save the state close to $5 million a year by creating and maintaining businesses."
The program, which is funded in part by the U.S. Small Business Administration, has provided outposts in all 50 states and the U.S. territories since its creation in the early 1980s. Mississippi matches the program's federal funds with support from the Legislature and from the state's two- and four-year colleges. Nine program offices are scattered throughout Mississippi, with the state headquarters at Ole Miss.
Counselors also receive training to help clients with atypical needs, including minority-owned businesses and those that export products internationally. No matter what the business may be, the focus is helping entrepreneurs develop business plans and determining whether they are well-prepared and have obtained the skills, focus, determination and resources to begin a venture. Often, lenders refer clients to the SBDC, valuing the counselors' guidance as an important boost toward a venture's success.
"Here in Mississippi, about every 18 months, we create what we would like to refer to as another Toyota plant—that's about 2,000 jobs created and retained."
—Robert Forster
"We don't do the work for them," Forster said. "We teach them how to do their own financial analysis, to put together a business plan that is going to be successful, and when we feel they have reached a certain point, we'll send them back to the banker."
Besides the work of its counselors, the SBDC receives support from resources within and outside the university. Student aides from the UM School of Law help businesses with patents, trademarks and technology development.
Forster, who was born in El Salvador and grew up in Guatemala, enjoys the opportunity to work with small businesses and to give back to the university and to the state. When he arrived at the UM School of Law as a young man, he did not know anyone in Mississippi, but support from the law school dean and assistant dean helped him secure loans and scholarships and start his career with solid footing.
"They allowed me essentially to become my own person financially and to get an education," Forster said. "I have never forgotten that and thought always about returning to Mississippi and finding a little niche where I could return something to the state."