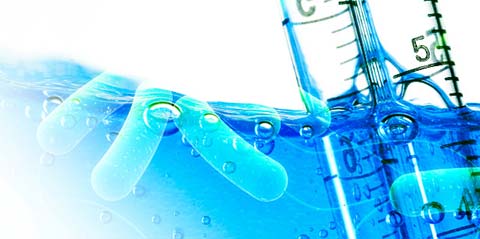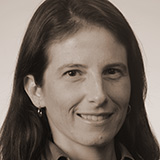 Cris Surbeck
How can we ensure that Mississippi's water bodies are safe, not only for drinking water but also for recreation? The question drives Cristiane Surbeck, a UM associate professor of civil engineering, as she investigates water quality in the Ross Barnett Reservoir and tests a new device to detect pollution in the streams of the Mississippi Delta.
"Ross Barnett Reservoir is the main source of drinking water for Jackson and the surrounding region, so there's always a concern for the water quality," Surbeck said. "It's also used for recreation, so the reservoir needs to meet drinking water treatment plant requirements and also recreational standards. It's a move forward in the state to also monitor the lake for recreation. A lake program is not required by federal regulations, but it is a recommendation."
Surbeck is working with U.S. Geological Survey and the Mississippi Department of Environmental Quality to seek innovative ways to analyze water quality in the reservoir. They want to improve methods for predicting real-time water quality; because samples must be cultured to find bacteria, a lag of a day or more exists between when samples are taken and when their results can be determined. By that point, conditions may have changed. Ideally, better predictive methods can prevent exposure by anticipating unsanitary swimming conditions.
"The first goal is teaching students and giving them firsthand exposure to environmental issues and water issues."
—Cris Surbeck
"We've started to look for ways to predict what the water quality will be like without having to wait for laboratory methods, such as looking at the amount of rainfall that may have washed pollution into the lake or looking at certain regions along the lake that might receive more or less pollutants," Surbeck said.
In a second project, Surbeck is working with the UM National Center for Physical Acoustics, the mechanical engineering department and the U.S. Geological Survey to develop an acoustic instrument to detect pollution in Mississippi Delta streams. The instrument, which is being tested near Clarksdale, is designed to detect suspended pollutants, small particles of soil and minerals suspended in muddy water.
"This instrument can be put anywhere in the world, but we are testing it in the Delta because it's a good location. The Delta has very fine sediments—it's that Mississippi mud."
A third project is the development of a computer model to study the potential financial benefits of public-private joint ownership of water treatment and distribution facilities. A graduate student has developed the model to determine the implications of private investment in drinking water plants, which are typically government-run entities. Ideally, the research will help the state determine sustainable approaches to public-private partnership.
For all of Surbeck's research projects, the greater mission of helping Mississippi begins with educating the next generation of engineers.
"The first goal is teaching students and giving them firsthand exposure to environmental issues and water issues," she said. "It starts with them."