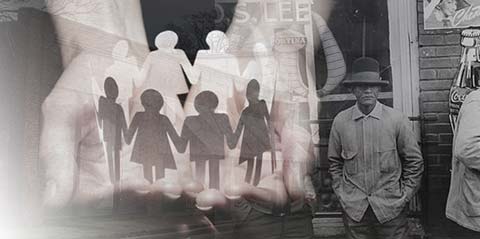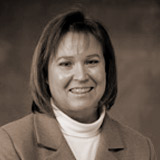 Susan C. Allen
Persevering for more than 130 years in one of the nation's most economically fragile regions, Mound Bayou has a fascinating history: it was the first all-black community established by freed slaves in the Mississippi Delta. The University of Mississippi's Department of Social Work has launched a program to work with the community in preservation and development efforts with the ultimate goal of fostering healthy lifestyles, economic development and better education.
For two years, the university's community-building efforts have been led by Susan C. Allen, associate professor of social work and director of the Master of Social Work program. At the heart of the Mound Bayou program are multidisciplinary service-learning classes that allow a mix of graduate and undergraduate students to conduct research and outreach while staying in Mound Bayou.
"Living in the community helps our students understand the importance of knowing the community in which you work and practice," Allen said. "Service learning has been really good for letting students understand what we talk about in class about engaging a community and assessing the importance of the community itself being involved."
"Even though we're a clinical program … we also have a model grounded in critical consciousness and a social justice framework so that we can uniquely address those issues that are prevalent in Mississippi."
—Susan C. Allen
While in Mound Bayou, students have conducted community asset mapping, a process used to identify community resources that hold the potential to promote community development. Students have also conducted a youth-targeted historic preservation workshop, mapped the historical cemetery to identify the town's founders and inventoried historical documents for preservation purposes. The Continuing Education and Outreach program and the Social Work Department also hosted a summer Youth Summit on the Oxford campus for Mound Bayou teens in order to develop a youth-led coalition for community development.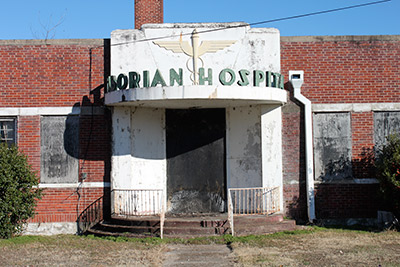 The Taborian Hospital, pre-renovation
Allen and her students have embarked on a partnership to assist the community as it develops its new Taborian Urgent Care Center. The clinic will be housed in the historic Taborian Hospital, which opened in 1942 as one of only two African-American hospitals in the state, but closed in the 1980s. In the partnership, the Department of Social Work is responding to the need identified by Mound Bayou community leadership to engage residents in the importance of behavioral health intervention. Eventually, a behavioral health clinic may be included as part of the Taborian Urgent Care Clinic, with graduate students from the Department of Social Work serving as clinical interns.
The clinic has the potential to not only serve the community's health care and behavioral health needs, but also to provide occupational opportunities for Mound Bayou residents. To help achieve that goal, the university works with the community to develop strategies to train residents for the jobs expected to arise from the center's opening.
The UM social work program is one of only four master's-granting programs in the state and the only one with a clinical focus. This means graduates of the Ole Miss master's program are eligible to become state-licensed to provide therapeutic interventions for people with significant mental health or behavioral health problems. Clinical training teaches social workers to make a clinical diagnosis and to assess patients using the Diagnostic and Statistical Manual of Mental Disorders.

An artist's rendering of the newly
renovated Taborian Urgent Care
"We're teaching people how to do therapy at an individual, group or family level, but what's also important to look at when considering the kinds of issues Mississippi has—particularly people who are in poverty, who have may experienced marginalization or discrimination—is that we want our graduates and future social workers to understand how those conditions affect whatever's going on clinically. You can't do clinical social work isolated from the context in which these things occurred."
Allen stresses that a social worker's success depends upon the ability to place oneself within the context of a community. The program's unique theoretical model requires students to employ critical consciousness in three steps: first, by understanding their own identities; second, by understanding the context of the environments they are entering; and third, by determining how to select the needed therapeutic intervention in that context. Allen is developing a system to evaluate the efficacy of that novel approach.
"Even though we're a clinical program, and we're teaching people how to be competent in therapy, we also have a model grounded in critical consciousness and a social justice framework so that we can uniquely address those issues that are prevalent in Mississippi that call for people to need clinical services," Allen said. "Just watching students see how to improve their practice though this model has been really exciting. We're definitely having an impact."