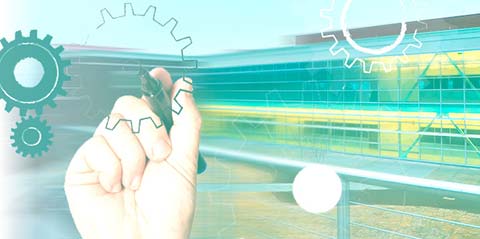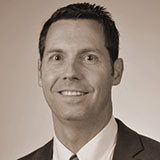 William Nicholas
Starting a business is a major risk. With hard work and dedication, the rewards may be great, but the path to success is often paved with unforeseen obstacles and setbacks. A resource to smooth out that road is the University of Mississippi's Applied Research and Innovation Hub, which opened its doors in January 2012.
The Applied Research and Innovation Hub is housed at Insight Park, the university's research park. Its 15 tenants have access to state-of-the-art technologies, collaborations with UM researchers and campus-provided business and legal expertise.
"Insight Park is growing enterprises linked to the university's research community," said William Nicholas, assistant director of Insight Park. "It's a place where faculty start-ups come to grow, and where the university's research resources can be an asset to existing enterprises, both those within Mississippi and those relocating to the state."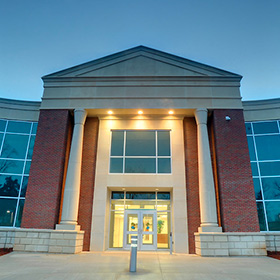 The 62,000-square-foot Innovation Hub includes incubator office suites, seminar and executive conferences rooms, wet and dry laboratories, larger multi-tenant spaces and robust common areas, including two outdoor courtyards ideal for special events and large receptions. The building is designed to foster interaction among tenants, promoting partnership and collaboration. In all, Insight Park contains 19 acres designed to incorporate a host of sustainable and green features, including a geothermal field and solar shading at the Innovation Hub, cisterns for collecting rainwater at the Medicinal Plant Garden, and bike lanes and sidewalks along Insight Park Avenue to help employees easily access the rich array of recreational, residential and shopping options.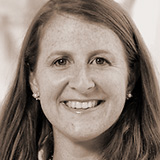 Elizabeth Randall
One of the building's first tenants was the Randall Commercial Group LLC, a commercial real estate investment firm owned by Elizabeth Randall, a fourth-generation Ole Miss graduate and adjunct instructor in the School of Business Administration. Besides running her firm from the Innovation Hub, Randall serves as Insight Park's executive-in-residence, acting as a source of guidance for the park's other tenants and answering their questions about business plans, administration, strategy and intellectual property.
"Being the executive-in-residence enables me to meet brilliant entrepreneurs and get a glimpse into their businesses," Randall said. "I have a background in private equity mergers and acquisition and have navigated through a start-up company, so I hope my experiences are providing a little guidance and advice as to the things that worked for us and, more importantly in hindsight, the things we would have done differently. The learning is reciprocal, as I am certainly learning from them, and hopefully they are learning from me too."
The decision to relocate her businesses to the Innovation Hub was an easy choice.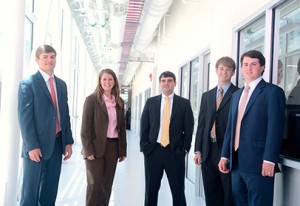 Randall Commercial Group
"The Ole Miss campus has always been a place where I have felt a great creative energy, really from my first day on campus as a freshman," she said. "When we had the opportunity to move our offices to Insight Park, we knew it was where we needed to be. We needed a place where we could be productive, focused and diligently grow the company; the Innovation Hub at Insight Park has been and continues to be the place for us."
Besides the executive-in-residence program, Innovation Hub tenants also benefit from access to experts in UM academic departments, the law school's transactional law clinic, state offices of the Small Business Development Center and the Office of Research and Sponsored Program's Division of Technology Management.
"We needed a place where we could be productive, focused and diligently grow the company; the Innovation Hub at Insight Park has been and continues to be the place for us."
—Elizabeth Randall
Student involvement is one of the most exciting and promising perks of locating within the Innovation Hub, according to Nicholas. The park's tenants have opportunities to leverage student talent in everything from business to accounting to law. Recently, six upper-level undergraduates from the School of Journalism's integrated marketing and communications program developed a comprehensive marketing plan for the Innovation Hub and Insight Park. Annual innovation boot camps hosted by the School of Business Administration allowed students from multiple departments to learn from experts in entrepreneurship.
"University of Mississippi students are very engaged with what's going on at Insight Park," said Nicholas. "They want opportunities to gain experience, but they also contribute by bringing energy and ideas. We are committed to growing opportunities for our students as we increase our tenant base."
Ryan Rigney
The building has even offered free office space to the finalists of the business school's annual Gillespie Business Plan Competition. Previous winner Ryan Rigney launched his video game studio, Utah Raptor Games, there in September 2011. The office space has allowed him to juggle the busy life of a student entrepreneur and to share his work with the world.
"Although the work of creation itself can be satisfying, the real reward is sharing the end-result with others and seeing what they make of it," Rigney said.
The park's success is buoyed by partnerships with the governor's office, Mississippi Development Authority, Oxford-Lafayette County Economic Development Foundation, UM Division of Technology Management and other regional economic development groups. In particular, strategic priorities include attracting health care and biopharmaceutical companies to locate within the park.
"The University of Mississippi is fortunate to be home to many well-established, nationally leading research centers and institutes, and we have a wealth of research expertise among our faculty," said Alice M. Clark, vice chancellor for research and sponsored programs and leader of the university's economic development efforts. "There is a direct connection between Mississippi's economic development and the state's future. Insight Park is a place of great opportunities for that future."
With a diverse patent portfolio that runs the gamut of applications from pharmacy care services to acoustic devices, the university is abounding with promise of innovation. Walt Chambliss, director of the UM Division of Technology Management, sees nurturing start-up firms with ties to university technology as a key to strengthening the state's economic vitality.
"In the past, UM technologies were licensed mostly by established companies outside of Mississippi or entrepreneurs in the Northeast or the West Coast who started companies based on our technologies in their backyards," Chambliss said. "Recently, however, we licensed UM technologies to startup companies in Tupelo and Memphis. Ideally, in 10 years, we'll be licensing most of our technologies to companies located in Mississippi.
"The facilities we now have at Insight Park and the Oxford Enterprise Center are critical to our ability to impact the economy in the state. It's going to take companies putting boots on the ground in Oxford, collaborating with our researchers on a daily basis and transferring out innovations."