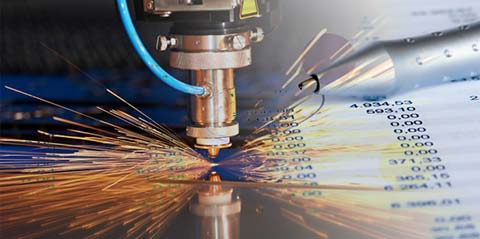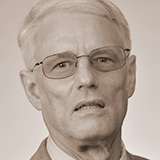 Jim Vaughan
On the model factory floor of the Haley Barbour Center for Manufacturing Excellence, freshmen from three different University of Mississippi schools test their chops, learning the basics of manufacturing techniques in plastics, welding, 3-D printing and more.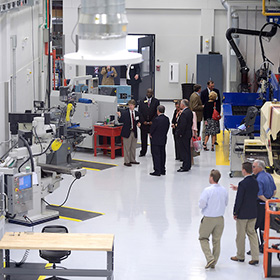 Model factory floor of the Haley Barbour
Center for Manufacturing Excellence
The CME students aren't planning to work on the line, but the experiences will inform their expertise as they assume professional roles. Entering the workforce, they will be graduates of an innovative academic program charged with creating industry leaders who have an exceptionally well-rounded understanding of manufacturing.
The CME is the only program of its kind. It offers a minor in "manufacturing engineering" to its students from the School of Accountancy and School of Business Administration and an emphasis in manufacturing to students from the School of Engineering. With over 140 students enrolled and a projected enrollment of 200, the interdisciplinary CME will turn out engineers versed in strategic planning, accountants who get marketing and business administrators who understand the nuts and bolts of manufacturing.
"We are training students to be professionals in the manufacturing workforce," said James Vaughan, director of the CME and F.A.P. Barnard Distinguished Professor of Mechanical Engineering. "We're producing very well-rounded students. It doesn't matter whether you're an engineering major or an accounting major; you're all treated as one. If it's technology-slanted, the business and accounting students have to catch up. If it's a strategic planning course, then the engineering students have to figure out the business side of it."
"This program doesn't exist anywhere else. We're creating it as we go. If our courses aren't better this year than last year, then we're not doing our job."
—Jim Vaughan
The interdisciplinary strategy was formed as a response to the needs of the state's manufacturing industry. The center's initial funding was tied to the incentive package that brought Toyota Motor Corp. to Blue Springs in 2007. Toyota returned part of its incentive package with the request that the state invest the funds in programs to benefit education and produce a strong manufacturing workforce. With leadership from Chancellor Emeritus Robert Khayat and former Gov. Haley Barbour, part of those funds helped establish the CME in June 2008.
"Toyota needed professional development," Vaughan said. "They needed the business people, they needed the engineers, and they needed the higher-level training–the people who would be running the plant."
Under the guidance of a 20-member advisory board composed of leaders in Mississippi's manufacturing industry and co-appointed by the governor and chancellor, the program responds to feedback from Mississippi's business leaders and follows the Toyota Production System concept, which emphasizes continuous improvement, respect for employees, a long-term philosophy and more. Experts from Toyota work closely with the CME to develop TPS courses and to encourage the TPS philosophy in the school.
"Our advisory board is telling us what industry really needs and expecting us to produce that individual," Vaughan said. "This program doesn't exist anywhere else. We're creating it as we go. If our courses aren't better this year than last year, then we're not doing our job."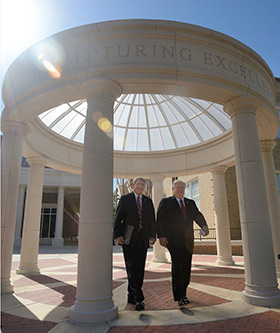 Governor Haley Barbour and
Chancellor Dan Jones
CME students are encouraged to pursue internships and cooperative education, or "co-op," experiences as part of their studies. In the co-op programs, students dedicate two semesters to working in a manufacturing company, accruing three credit hours over the two semesters and earning real wages. The experience allows graduates to become better competitors on the job market. Students have been placed in GE Aviation in Batesville, Caterpillar in Corinth, Viking Range in Greenwood and other companies. It is the first formal cooperative education program developed for the university.
CME officials hope to maintain the program's enrollment of Mississippi students and to continue welcoming students from across the country. So far, students have enrolled from as far away as Vermont, California, Wisconsin, Florida and Texas, eager to take advantage of the program's unique interdisciplinary offerings.
The CME also has a close working relationship with Insight Park and shares its goal of economic development.
"Part of the reason we're here is not just to supply people to go to work for existing industry, but also to be an attraction for industry moving in," Vaughan said. "We can supply your professional workforce. You don't have to get all your people from California to move here."